I paint marine animals and seascapes based on my experiences and interests in Africa and Aotearoa / New Zealand.
__________
News:
New acrylic:

In the Waihi Beach Gallery: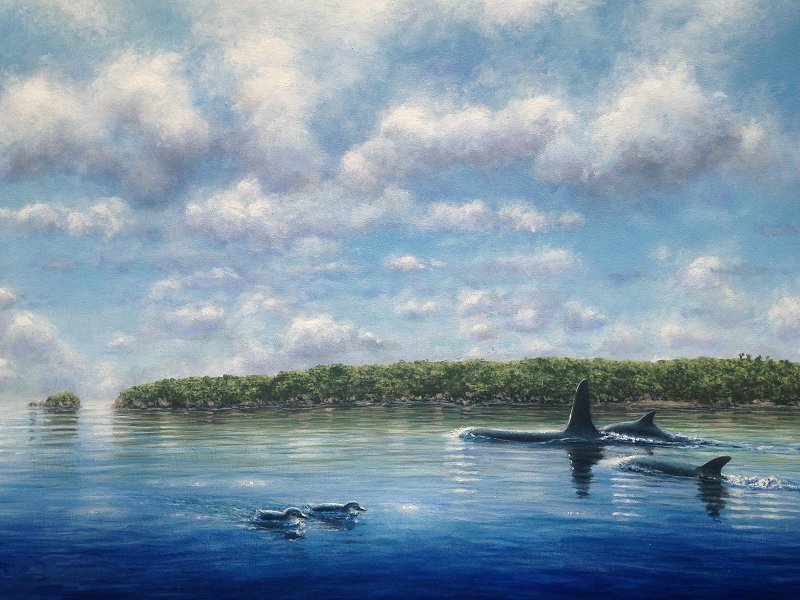 See also this Blog post: Orca and Little Blues in the Channel
Pohutukawa Orca – A male Orca passes a flowering Pohutukawa as he hunts stingrays in shallow water. Still busy with this.
__________
Find your way around
To view paintings:
Select a subject from the top Paintings submenu.
A red dot 

 indicates "not available to purchase"
To see where paintings are currently displayed for sale:
Select from the Physical Galleries submenu.
To see discussions on selected paintings and related topics:
See Blog in the top menu, or the latest Blog posts listed in the footer.
You can also browse the Facebook art page …
To view my Facebook art page: 
Click the small [f] icon below the top menu or go to https://facebook.com/garylawrenceart
To email me:
Click the Contact email address in the footer.
To search this site: 
Search from the input text box in the footer.